05/27/17 10:32 Filed in:
Our Thoughts
Memorial Day is one of those days when the vast majority of Americans are celebrating with road trips, barbeques, golf or personal and family entertainment.
While getting together with family should be of the most important activity in our lives, remembering the true reason for Memorial Day and the lives sacrificed for our freedoms should be a part of this most sacred of days.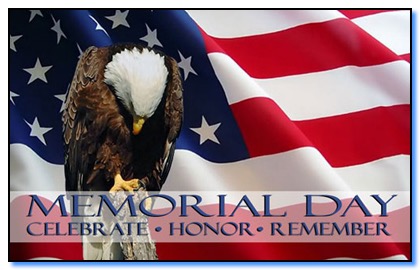 As we go through this Memorial Day weekend, let us all give thanks and a prayer to the men and women of the United States Armed Forces who sacrificed their lives to protect our freedoms - freedoms that the rest of us so often take for granted.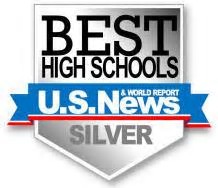 Highlands School has just been rated one of the BEST schools in the state of North Carolina and in the Top 1000 schools in the nation!
The school is a K - 12 school with a total enrollment of only 351 students for the 2016-17 school year. It has a 12:1 student - teacher ratio. Highlands School is ranked #29 in the State of North Carolina and #1 in Macon County where it is located. It is ranked #998 Nationally
Recent graduates have gone on to attend: University of North Carolina at Chapel Hill, Wake Forest University, Georgetown University, Columbia, Elon University, Clemson University and other distinguished institutions.
When you think about relocation with your children,
Highlands School
is certainly something to consider.
05/09/17 17:35 Filed in:
Scenics
| Day Trippin'
Spring is one of the most beautiful times of the year in the mountains of Western North Carolina and there are few rivals to the Rhododendron - one of the showiest, first hints that Summer is almost here. Our unusually mild Winter brought them out earlier this year than recent colder months.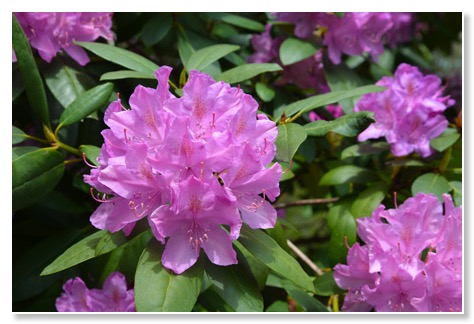 Besides the hundreds of hybrids, there are over 1000 specie of native rhododendron spread across the globe.
In the Highlands and Cashiers area (and a little beyond), there are 13 specie that can be found in the woods, along creek banks and on ridgetops.
Every time of year is beautiful in our area, but given the chance, don't miss the rhododendrons. The hybrids start about the first of May, the native varieties a few weeks later.