05/13/17 13:58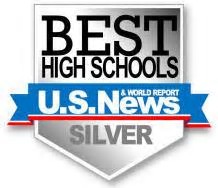 Highlands School has just been rated one of the BEST schools in the state of North Carolina and in the Top 1000 schools in the nation!
The school is a K - 12 school with a total enrollment of only 351 students for the 2016-17 school year. It has a 12:1 student - teacher ratio. Highlands School is ranked #29 in the State of North Carolina and #1 in Macon County where it is located. It is ranked #998 Nationally
Recent graduates have gone on to attend: University of North Carolina at Chapel Hill, Wake Forest University, Georgetown University, Columbia, Elon University, Clemson University and other distinguished institutions.
When you think about relocation with your children,
Highlands School
is certainly something to consider.