Spring Must Be Here
05/09/17 17:35 Filed in:
Scenics
| Day Trippin'
Spring is one of the most beautiful times of the year in the mountains of Western North Carolina and there are few rivals to the Rhododendron - one of the showiest, first hints that Summer is almost here. Our unusually mild Winter brought them out earlier this year than recent colder months.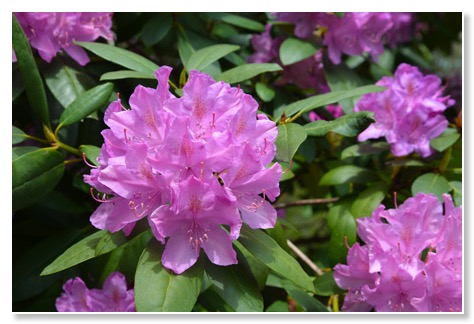 Besides the hundreds of hybrids, there are over 1000 specie of native rhododendron spread across the globe.
In the Highlands and Cashiers area (and a little beyond), there are 13 specie that can be found in the woods, along creek banks and on ridgetops.
Every time of year is beautiful in our area, but given the chance, don't miss the rhododendrons. The hybrids start about the first of May, the native varieties a few weeks later.