Scenery & Architecture
08/19/17 13:31 Filed in:
Day Trippin'
| Scenics
Highlands is a beautiful place to be all year long, but taking time to stroll around town and enjoy the diversity of shops, architecture and landscaping is an easy activity when the weather is great and the flowers are in bloom.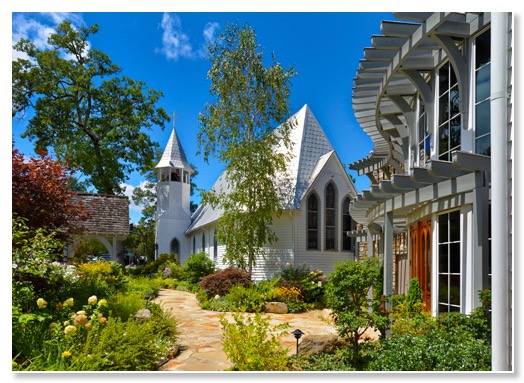 A mountain town at heart, the use of native stone, wood and planting ensures the feeing of "oneness" throughout the city.
Many of our structures are listed on the National Register of Historic Places and are a delight in themselves.

Shown here is the Church of the Incarnation. It is located prominently on the East end of Main Street and founded in 1875.


The gardens around the church are open and accessible to all who walk by, and are a fabulous example of the gardening skills of the members.